History
Prof. Dr.-Ing. Manfred Boltze has been leading the Chair of Transport Planning and Traffic Engineering since autumn 1997. He concentrates the research and teaching activities at the Technische Universität Darmstadt on consolidating fundamentals for all means of transport and on the overall issues of the transport planning and traffic engineering. Methods with interdisciplinary references are developed in the transport planning as elements of the land use planning. The research themes of the next years will focus on traffic management and traffic telematics.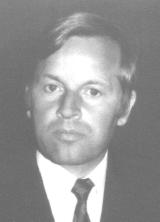 The Chair of Transport Planning and Traffic Engineering was founded at the beginning of the sixties. Following the request of the department of Civil Engineering in 1963, the Hessian Ministry of Culture formed the new chair "Traffic II, Transport Planning und Transportation including Road Traffic Engineering" additionally to the chair "Railway, Highway and Traffic Engineering". In 1966, Dr.-Ing. Hans-Georg Retzko was assigned as the director of the Chair of Transport Planning and Traffic Engineering.
Due to the lack of space of the former "Technische Hochschule" (at that time, the building at campus Lichtwiese wasn´t built), the new chair was housed in rented rooms of a private company Darmstadt by Steubenplatz.The financial and staff infrastructure were formed there from zero. In 1966, the chair consisted of one professor, two research assistants and one employee. In 1971, the staff grew to one professor, ten research assistants, one private employee and five employees.
In 1970, the chair and the institute moved in the new building at campus Lichtwiese (Faculty of Architecture). In 1976, the chair of " Transport Planning and Traffic Engineering" became one of the three chairs in the new institute.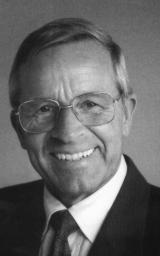 During the 31 year of service of Prof. Retzko as head of the chair and the institute, the main research activities were:
systematic studies of the traffic flow on road intersections without traffic lights,
basic studies of the signal program calculation on road intersections with traffic lights,
studies about the process of urban and regional traffic planning and
interdisciplinary studies about the problems of urban and regional traffics.
The teaching activities were based on the results of the research activities. They were also influenced by the free activities of Prof. Retzko as consultant engineer for traffic planning and transport engineering..
In 1997, after Prof Dr.-Ing. Dr.-Ing. E.h. Hans-Georg Retzko got retired, the chair moved to the mechanical engineering building. In that way, the three chairs of the institute were located at the same place.
In 2017 the chair was redesignated Institute for Transport Planning and Traffic Engineering.